Media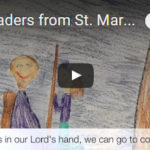 WATCH AND LISTEN TO THE THIRD GRADERS FROM MS. GALEWSKI'S CLASS  as they show some of their art and sing about how they are thankful for the gifts given to them by God.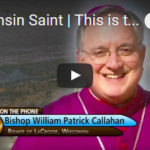 ON JULY 30,2015, BISHOP WILLIAM PATRICK CALLAHAN SPEAKS WITH CATHOLIC TV's FATHER ROBERT REED AND JAY FADDEN  on This Is The Day about the Cause for Canonization of Father Joe Walijewski.
MASS CELEBRATING THE SECOND ANNIVERSARY of the opening of the Cause of Beatification and Canonization of Servant of God, Father Joseph Walijewski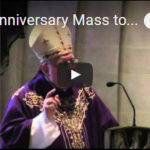 MASS CELEBRATING THE FIRST ANNIVERSARY OF THE OPENING of the cause on Sunday, March 16, 2014, the first anniversary Mass to honor the opening of the cause of Beatification and Canonization of Father Joseph Walijewski was celebrated at St. Joseph the Workman Cathedral in La Crosse. Bishop William Patrick Callahan was the principal celebrant.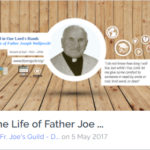 THE LIFE OF FATHER JOE WALIJEWSKI:  CROSSROADS OF HOPE
Learn how the priestly zeal and heroic virtue of Servant of God, Father Joe Walijewski, was lived out in his life filled with hope.
THE FIRST NOEL – Listen to the children of Casa Hogar sing "The First Noel"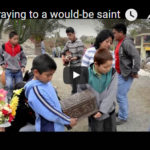 "WISCONSIN PRIEST'S LEGACY LIVES ON AT PERUVIAN ORPHANAGE"
by Ellie Gardner of Catholic News Service
Watch this engaging account of Fr. Joe's work in South America, and the testimony given by those who are living better because of his legacy. Hear Msgr. Hirsch describe his role as the current director of Casa Hogar and others who knew Father Joe.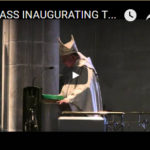 MASS INAUGURATING THE CAUSE OF FATHER JOSEPH WALIJEWSKI – MAY 1
On the Solemnity of Saint Joseph the Workman, May 1, 2013, a Mass inaugurating the Cause of Fr. Joseph Walijewski was offered. The Cause was opened on March 19, 2013 with a ceremony attended by more than 100 people. The Mass inaugurating the Cause included a homily giving reason for the cause by Bishop William Patrick Callahan as well as the swearing in ceremony of the tribunal.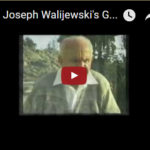 LEARN ABOUT THE CAUSE OF FATHER JOSEPH WALIJEWSKI
Bishop William Patrick Callahan encourages us to listen as Fr. Joe tells of the event that inspired him to respond to the abandoned children of God he found in Peru. His priestly zeal and practical response to provide basic human needs of shelter, food, and clothing is now being continued through the work of the Father Joseph Walijewski Legacy Guild.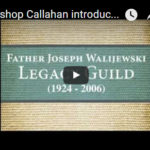 CAUSE OPENED MARCH 19 – 3 PM
On March 19, 2013 an edict was tacked to the front door of the Cathedral of St. Joseph the Workman, La Crosse, declaring that "anyone who can offer testimony, good or bad, about the Servant of God, must make themselves known to the tribunal so they may give their testimony." Bishop William Patrick Callahan, on the Feast of St. Joseph, announced the opening of the Cause for Beatification and Canonization of Fr. Joseph A. Walijewski… Read More…